Hairstyles of 2021 - Looks That Will Never Age
From year to year and season to season, at LS Hair, we see all kinds of hairstyles and trends come and go. Remember the mohawk or that crimping phase??? Even the mullet had its day in the sun guys…Here is our list of looks we think are absolutely timeless, we hope you agree!
The Bob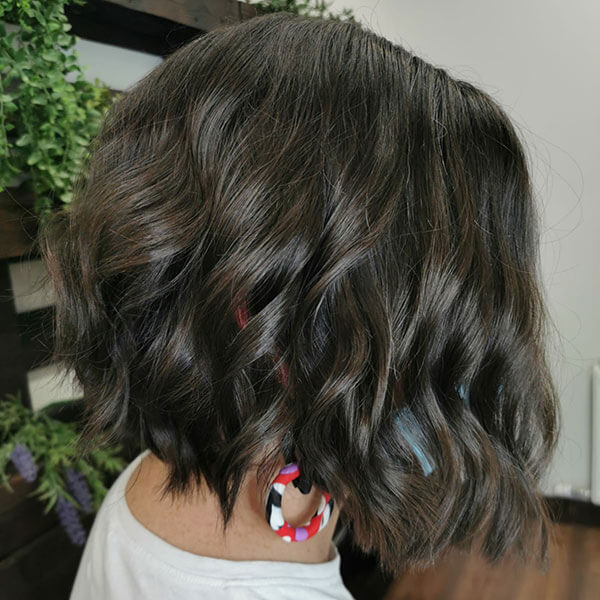 Making its first appearance in the 1920s, the bob has always been a firm favourite of our clients. The bob is a simple, short hair-cut that gives definition and accentuates natural facial features. A bob hair cut sits beautifully on oval face shapes (the most universal face-shape), but can also can be perfect on a round face shape. On a round face shape, the bob will draw the eye in and make the face appear slimmer, yes, please! There are many different styles of bob hair-cuts:
· Short bob cut with curtain bangs or a blunt fringe.
· Short Layered bob cut, choppy and textured.
· The versatile shoulder length.
· The lob (long bob hairstyles).
· A-line bob, angled bob or inverted bob cut, think Victoria Beckham.
· The soft wavy bob hairstyles or shag cut bob.
· The classic short bob cut.
So many bobs to choose from, and so little time. Don't be afraid at your next appointment to ask your LS stylist's advice on which bob would suit you best ladies.
Fringes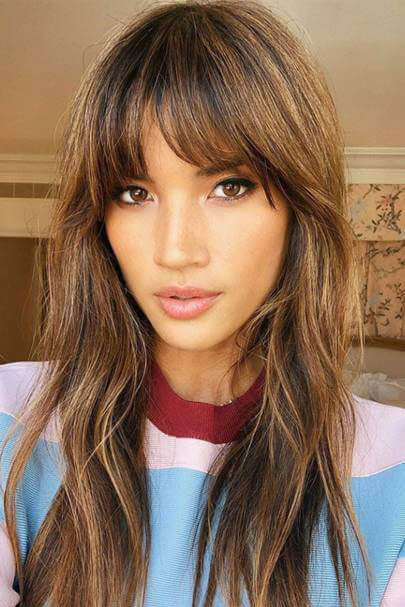 Get in touch with your inner Cleopatra and join the ever-growing fan club of The Fringe!! From wispy and whimsical to full-on chunky and bold, there is a fringe for every face. Dating further back than ancient Egypt, LS Hair Artists have no doubt this simple face-framing hairstyle isn't going anywhere. Naomi Campbell's bold fringe has been her trademark for many years, while Daisy Edgar-Jones (Normal People) has revived the feathered curtain bangs this year. Daisy's bangs have been so hugely popular, that an Instagram account has been set up by fans for Marianne's Bangs, LOL!
Curls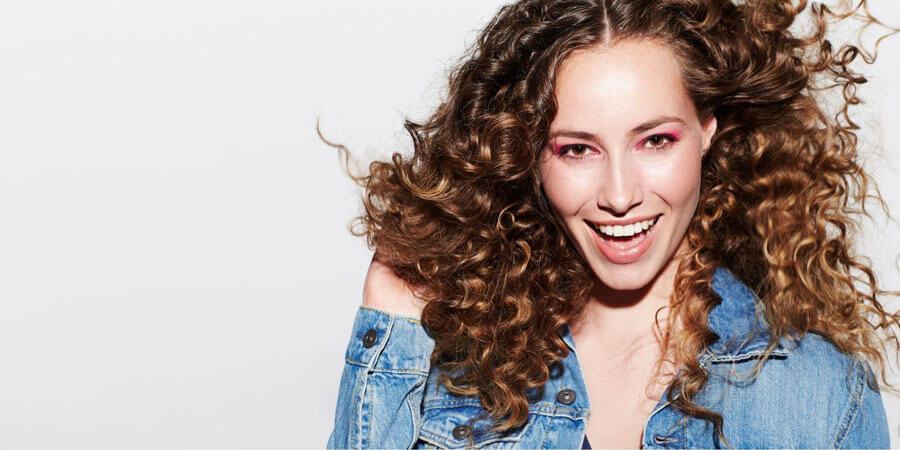 Once a sign of wealth and social prominence, curls have always been coveted by glamorous ladies of leisure. Through the years, fashion has moved away from tight ringlets to a softer curl or beachy style of wave. A more effortless-looking wave/curl is the order of the day for glamourous events and occasions. Not to mention the beautiful Hollywood S wave trend that swept over much of this decade. At LS Hair we love to curl and add texture to any of our beloved client's look. For natural curls, LS Hair Artists recommend investing in Matrix Style Link Smooth Setter Smoothing Cream
Layers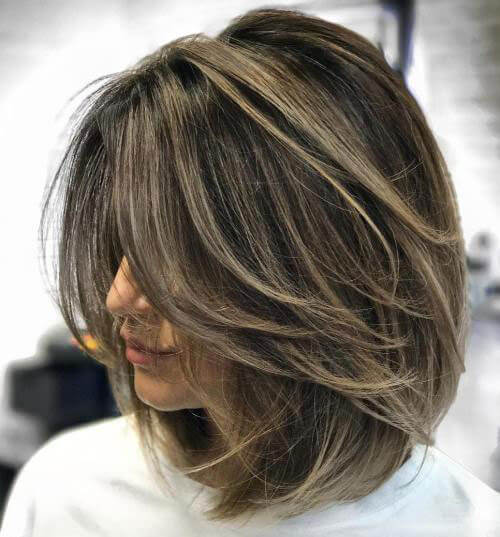 Everyone remembers Jennifer Aniston's "The Rachel Cut" from the '90s and 00's and everyone wanted it. Casual face-framing layers are beautiful in brunettes and blondes alike and a simple way to give your new colour or look that WOW factor. Layers add a low maintenance glamour to all mid-length cuts. Layered haircuts look more interesting than one-length cuts because layers offer more attractive shattered shapes that are sharper and much more versatile. Correctly cut layers can give texture and volume to your precious hair. For all the 'Big Hair' lovers of volume, you can't possibly live without Matrix Style Link Volume Builder Mousse .
With LS Hair Artists your hair are in good hands, we promise!
The Pixie Cut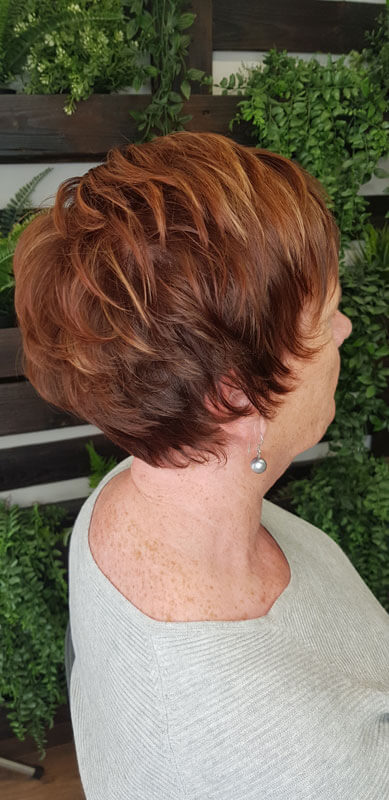 The Pixie Cut first came on-trend in the '20s and '30s but became fiercely popularised in the 1950s by Audrey Hepburn, the "it girl" of her era; the pixie cut became synonymous with Bambi eyes and beautiful cheekbones. Women dared to break with traditional moulds of femininity by cutting their hair shorter than they ever had before for the first time! That's what we call Girl Power! Pixie cuts come in a variety of lengths, from half an inch to a few inches long. Women who are brave enough for this bold look always look simplistically chic. We can't possibly give the pixie finish without Matrix Style Link Over Achiever 3-In-1 Cream, Paste and Wax for a steal at only €18
Sleek and Straight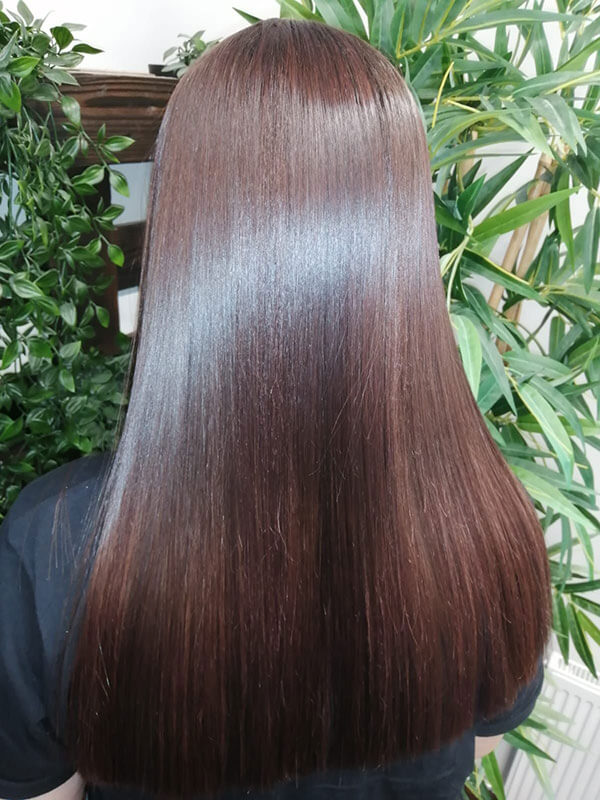 For all our clients blessed with a full head of flowing locks, a simple sleek style with a centre parting is just perfection! Pairing it right back now ladies, sometimes less can be more. Sleek and straight is a look the A-list celebs have been rocking season after season. If this classic look is good enough for Gwyneth Paltrow and Kim Kardashian West, it is definitely good enough for us! At LS Hair we find the key to this look is all down to your styling tools, and we are just obsessed with the Hot Tools Evolve 25mm Smoothing Iron. To finish, tame with a glossy light-weight serum or oil. If you want to add volume or length or both to your crowning glory, there is always the option of hair extensions. With a filler of Great Lengths tapes or Platinum keratin bonds starting at just €125, your ultimate hair goals are but a free consultation away. We think life is too short not to have amazing hair. Call LS Hair for more information.
Sunkissed Hair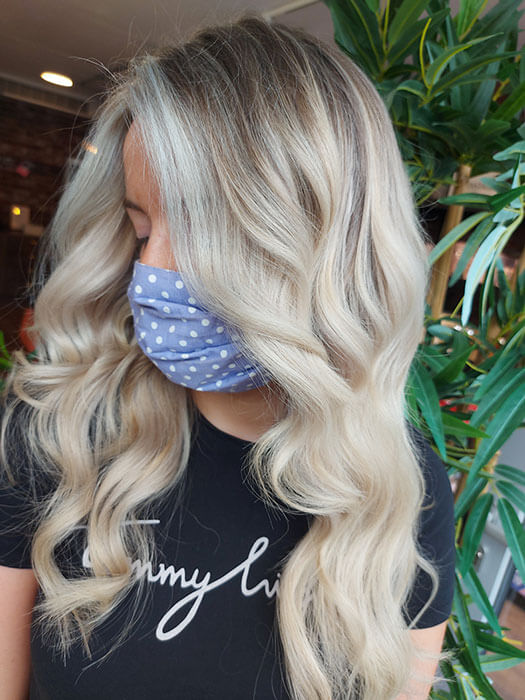 Highlights, balayage, ombre, babylights, bronding, streaks, floods, frosted tips there are so many words to describe the pursuit of the lighter side of the hair. Highlights have more or less been around forever, although not in the traditional sense. Brightening hair has dated back as far as Ancient Greece; as early as 4 B.C…. IMAGINE!! Ancient Greeks applied ointments made of olive oil, pollen, and gold flakes; then the person sat in the glowing Greek sun for long periods of time (probably not great for the skin though?!?). Modern highlighting techniques were developed in the early 20th Century and became the sought-after look in the '60s and '70s. At first, lightening your hair was deemed a fad by fashionistas, but as we all now know the blonde look was going nowhere. Highlights in this period were very monochromatic and not at all natural looking (no prescription toning used here gals!!).
During the 1980's foiling the strands of hair was introduced into the mainstream hairdressing scene. With foils, stylists were able to place highlights where ever they wanted. This is around the time we first start seeing low lights, frosting and chunking. Highlights and lowlights have come a long, long way.
Multi-tonal brighter manes of hair are definitely here to stay. Whether you are seeking a sun-kissed look with added dimension or a clean platinum style LS Hair Colour Experts are there for you. At LS Hair our Artists love creating a completely personalised colour service with bespoke highlighting and balayage (our most booked appointment of the past twelve months!). Do blondes have more fun?? Why not find out.
Game changer, the Blond Absolu range by Kerastase is the ultimate answer for all blondes. A unique combination of potent Hyaluronic Acid and Edelweiss flower deeply nourished fiber and neutralizes brassiness for an illuminated blonde. For amazing shiny, healthy blonde hair this trio is a must 
The hair industry is ever-changing and adapting. We are excited to see what the future holds for our clients and the beautiful hair we love to create.